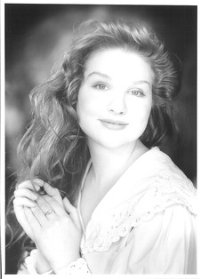 I'd like to take a moment and introduce you to an amazing resource for IBS information. It's a site called HelpforIBS.com by Heather Van Vorous and company.
So who is Heather?
Heather Van Vorous is a patient expert on IBS.
That means although she's not a doctor, she has a vast amount of personal experience with IBS.
Heather has had IBS since she was 9 years old. As anyone who has IBS knows, a person can get pretty desperate to find some relief.
Some people will keep searching until they find things that help them.
And that's just what Heather did. She's spent years reading and writing about IBS.
Heather is a published author and cooking show host.
I have her book "The First Year: Irritable Bowel Syndrome" . I've used it as part of my research for this site, and I can recommend it as an easy read, with a LOT of helpful information.
Heather has other books and media that she's produced. She even had a cooking show for people with digestive problems called "Heather Cooks".
Heather's website has massive amounts of information, attacking IBS from every angle. You can find information about Yoga and IBS, hypnosis and IBS, her books, products she's developed to help IBS symptoms… Just about everything.
Helpforibs.com even has a huge message board where people can ask questions or talk back and forth about IBS and living with IBS.
So why am I talking so much about the "competition"?
I admit I love when people (like you) come to my site. But helping you find information that you need is what's important. (Quick reminder, I'm not a doctor either).
I hope you can find useful stuff here, but I know I'm not the only game in town. Besides, my writing style may not be for everyone :).
Good luck out there.
And keep up the good work, Heather.