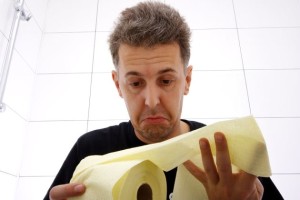 When you have IBS symptoms, it seems like the paperwork never ends.
© Bigstock.com
There are many symptoms of IBS. You can use this list to find quick information about the typical  symptoms of IBS or you can visit the about IBS symptoms category.
Diarrhea
Loose watery stools that have you running for the bathroom. Diarrhea symptoms often include abdominal (belly) pain, cramping, and an urgent need to find and use a toilet. One of the worst IBS symptoms. This one can make you feel trapped in your house!
Constipation
When you have constipation you often feel like your bowels are full of cement! Your bowels just won't move, and when they finally do, it often feels like stone.
Abdominal Pain
Pain in the belly, often because of bowel spasms. This can be anything from a dull ache to pain so bad you can't think. Abdominal pain is often/usually relieved by a bowel movement.
Cramping
Another kind of abdominal pain. This one hurts in waves or spasms. You can have cramps with constipation or diarrhea. This pain is thought to be caused by spasms in the colon, kind of like a muscle cramp. Cramps with diarrhea often means running to the toilet.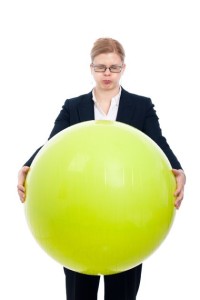 Intestinal Gas
This can be noisy and painful even before it exits the rear. There are any number of causes of intestinal gas. Hard to digest foods (beans for instance) are a particular
problem. However, many people who have irritable bowel syndrome have intestinal gas regardless of what they eat.
Bloating
This can get so bad your clothes don't fit! Swelling of the intestines can get so bad that men look like they have a beer gut (if they don't already:) and women can look pregnant! See the IBS and Bloating page.
Mucus in the Stool
Irritated bowels can produce excess mucus. Your intestines are trying to protect themselves from whatever is causing the irritation. It's a common symptom of IBS. In fact another name for IBS is "mucous colitis."
Nausea
When your intestines are in a knot and you're constipated or having a bout of diarrhea, it's no wonder you might feel nauseous.
Other Illnesses
People who have IBS often have other conditions or illnesses listed below. These illnesses may or may not be connected to irritable bowel syndrome but often coexist with IBS.
Anxiety disorders
Chronic fatigue syndrome
Depression
Fibromyalgia
GERD (reflux)
Mitral Valve Prolapse Syndrome
Women only:
Find out more about individual IBS symptoms.